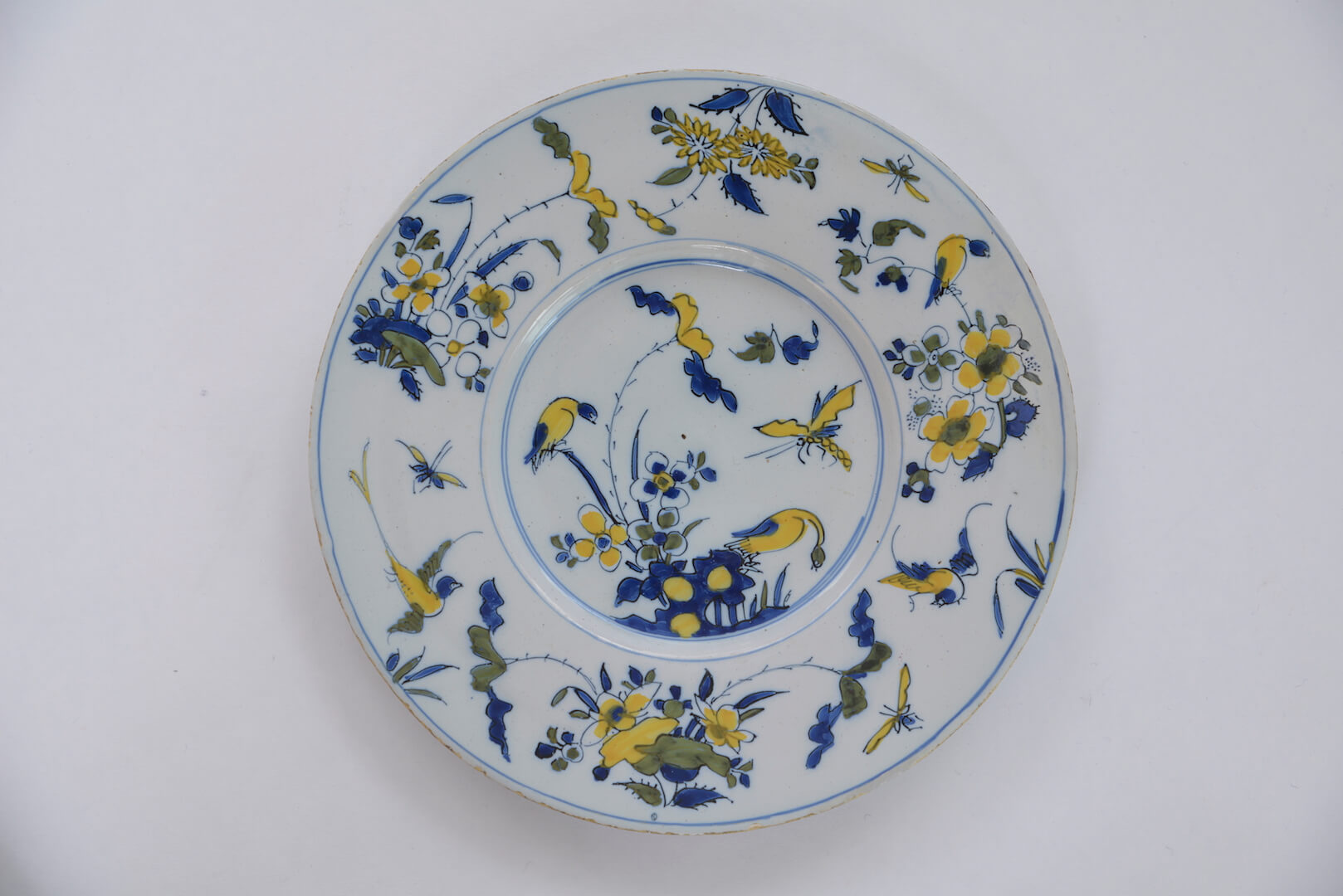 [popup_trigger id="13756″ tag="span"]

[/popup_trigger]
OBJECT
D1223. Polychrome Plate
Delft, circa 1705
Marked / D PAUW 2 in blue for De Paauw (The Peacock) factory
Painted in the center with a large insect hovering near two birds perched on a blade of grass among flowering shrubbery or on a stylized rock below within blue concentric lines, the wide rim with a bird perched on a flowering branch near three insects and two birds in flight amidst flowering plants and grasses.
Diameter: 26 cm. (10 1/4 in.)
Similar examples:
A large plate and a garniture of three vases with oriental-style decoration in this palette, which is particularly associated with De Paauw, are illustrated by Lahaussois 2008, pp. 68 and 69, figs. 2 and 3, respectively, who describes the decoration as "a compendiario en grand feu", a style of painting adapted from mid sixteenth century Faenza maiolica executed in a palette of blue, yellow and orange on a pure white glaze. Although there are early to mid seventeenth-century Dutch maiolica dishes decorated in the sketchy and uncluttered "compendiario" style, it is a slight exaggeration to apply the term to this dish and other pieces painted only in this vaguely related palette.