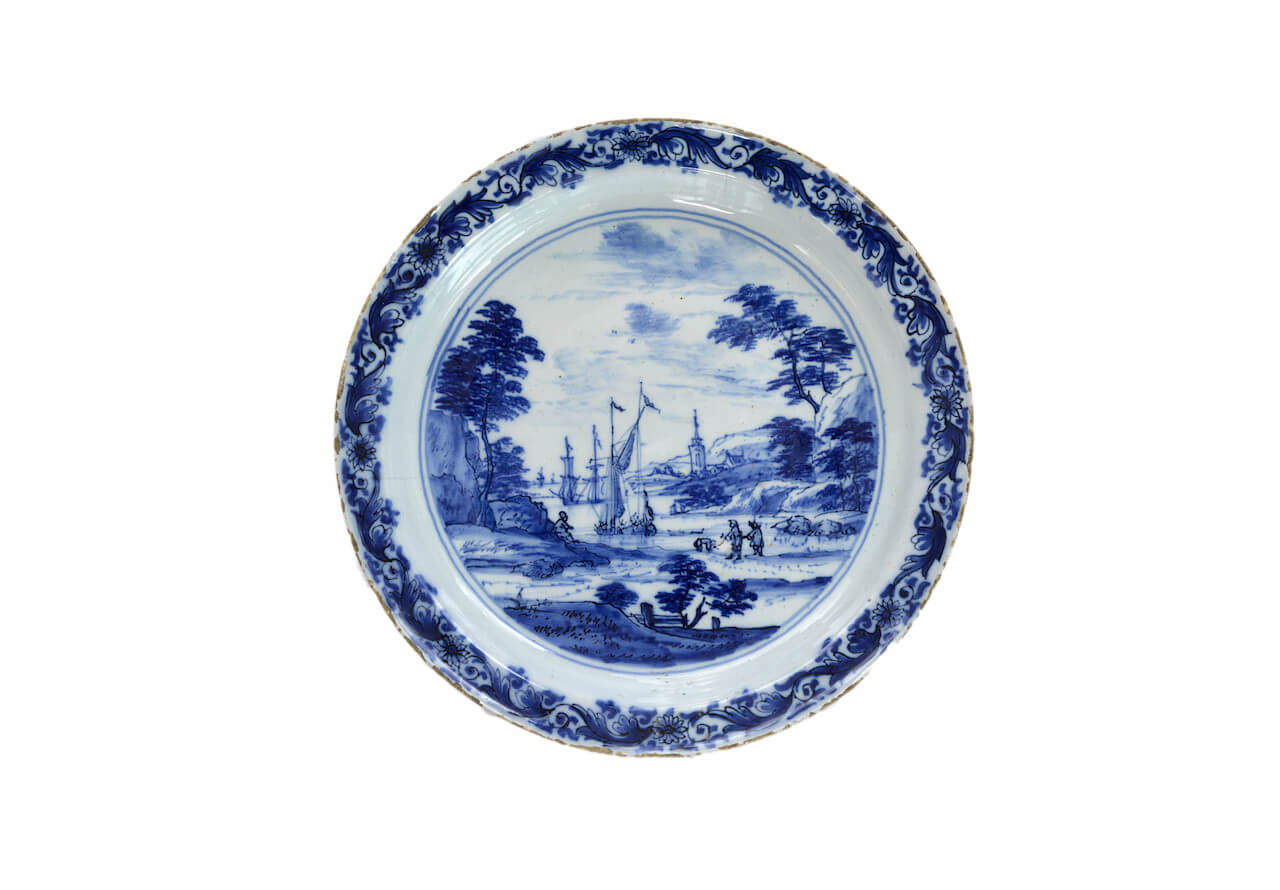 OBJECT
D0514. Blue and White Deep Plate
Delft, circa 1690
Marked AK in blue for Adriaen Kocx, the owner of De Grieksche A (The Greek A) Factory from 1686 until 1701
Painted with two travelers walking toward another seated beneath a tree before a cliff on a river bank and observing sailboats before a tower and smaller buildings on the opposite bank, the narrow rim with  a border of blossoms and scrolling foliage.
Diameter: 22.1 cm. (8 11/16 in.)
Similar example:
A similarly marked plate with decoration by the same hand, and assuredly from the same series as the present example, is in the Musée des Arts Décoratifs, Paris, and illustrated by Lahaussois, 1994, p. 30, no. 7.