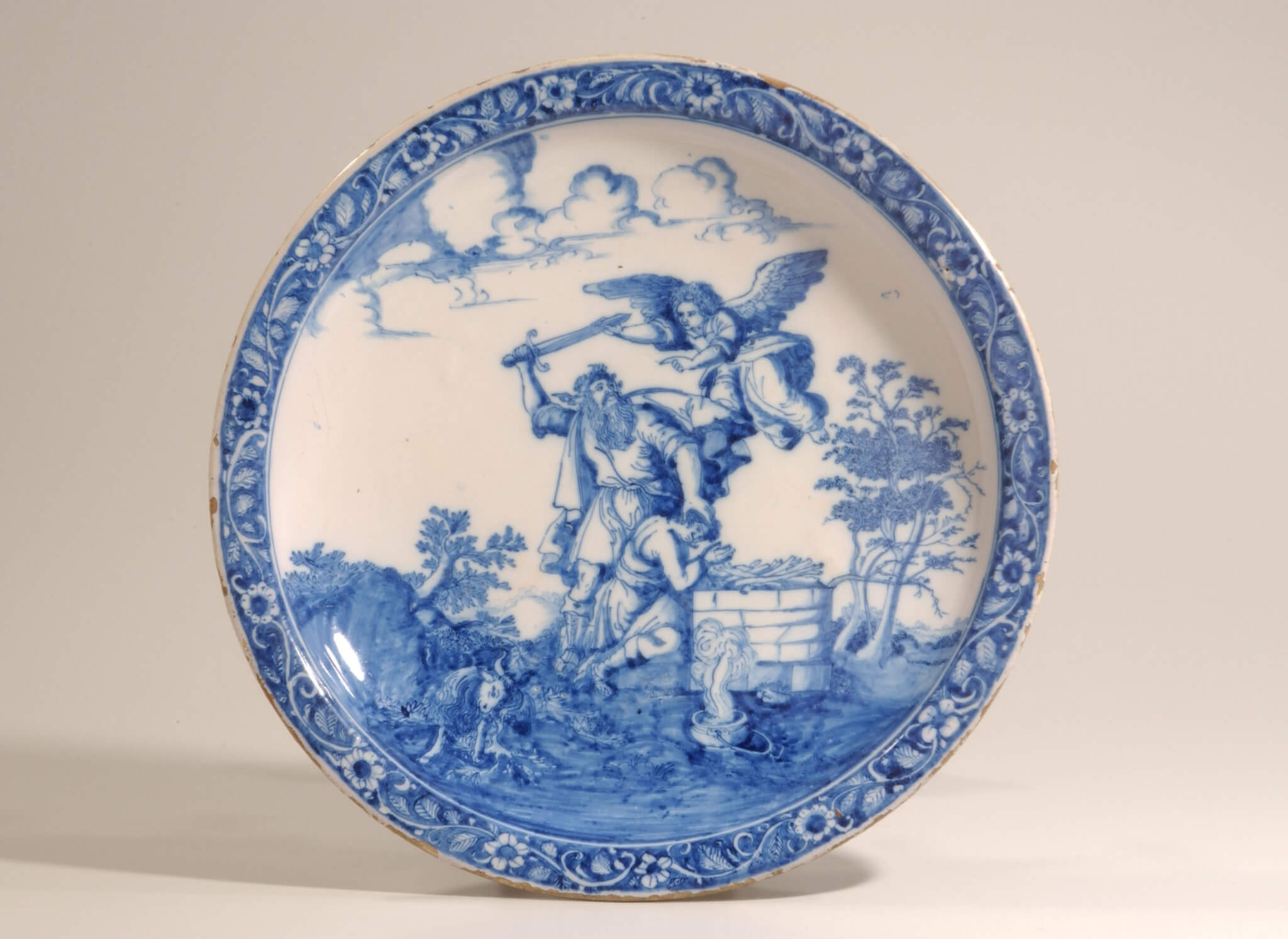 [popup_trigger id="13756″ tag="span"]

[/popup_trigger]
OBJECT
D0301. Large Blue and White Biblical Charger
Delft, circa 1655
Finely painted with 'The Sacrifice of Isaac' depicting the angel staying the hand of Abraham as he wields his sword to slay his son Isaac beside a steaming cauldron and the goat caught in a bush, the narrow rim with a flowering vine border.
Diameter: 39 cm. (15 3/8 in.)
Similar examples:
A dish dated 1650 and painted with this scene from Genesis, Chapter 22, verses 11-12, clearly taken from the same print by Egbert van Panderen after P. De Jode (Rijksmuseum Amsterdam) is illustrated by Havard, Vol. I, p. 88, fig. 42.