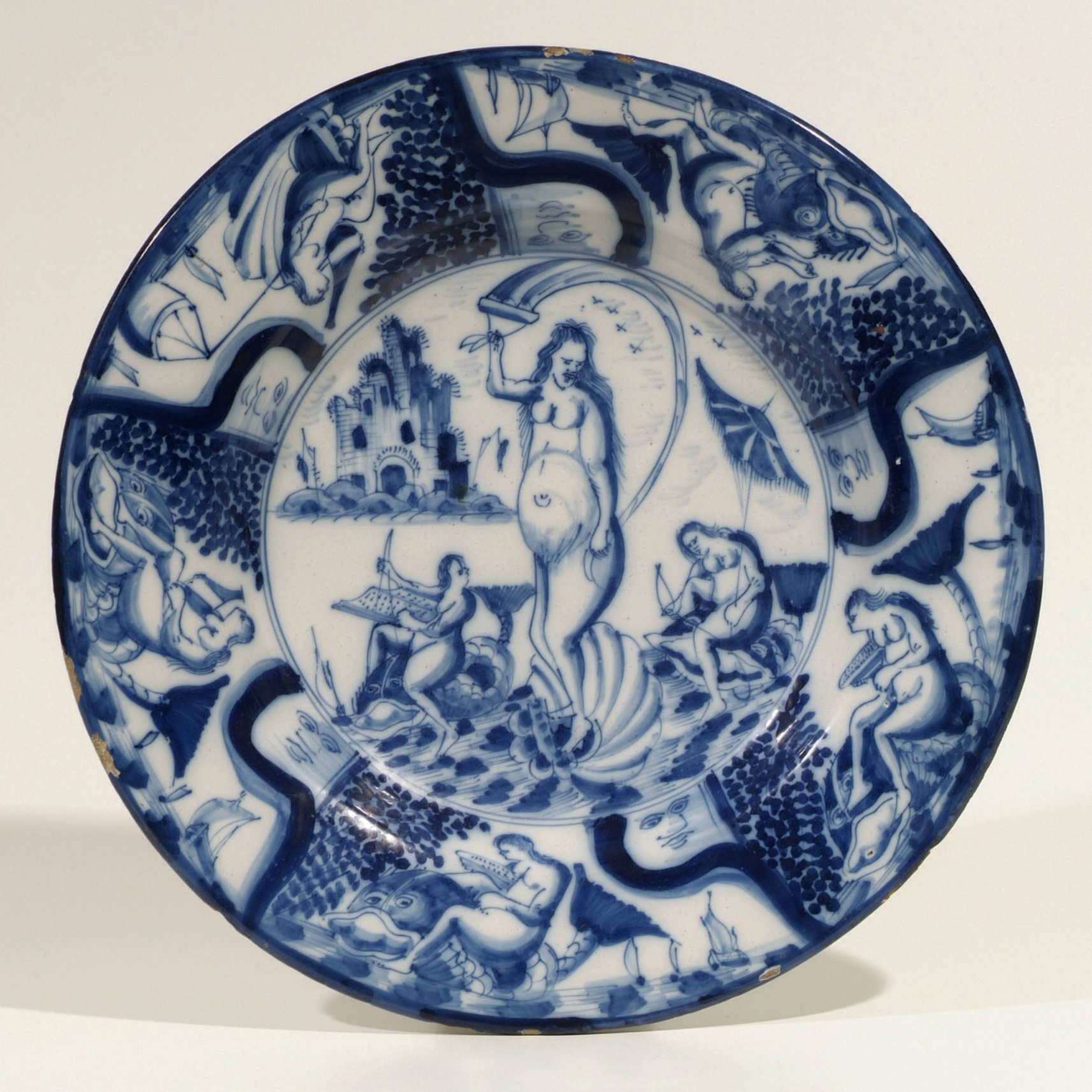 [popup_trigger id="13756″ tag="span"]

[/popup_trigger]
OBJECT
D603. Blue and White Mythological Dish
Delft, circa 1660
Painted in the center with the naked figure of Venus or Amphitrite holding a billowing banner and standing on a scallop shell between a youth seated on a dolphin, holding a compass and a book beneath a castle ruin, and a nymph seated on another sea creature and holding a parasol, the rim with a wide border of five S-bordered panels depicting in each a sun face gazing from behind stylized foliage at Venus holding either a dish or a vase and seated on a dolphin or a shell, or kneeling on the back of a dolphin.
Dimensions
Diameter: 38.7 (15.2 in.)
AVAILABILITY
Available. Contact us for more information.