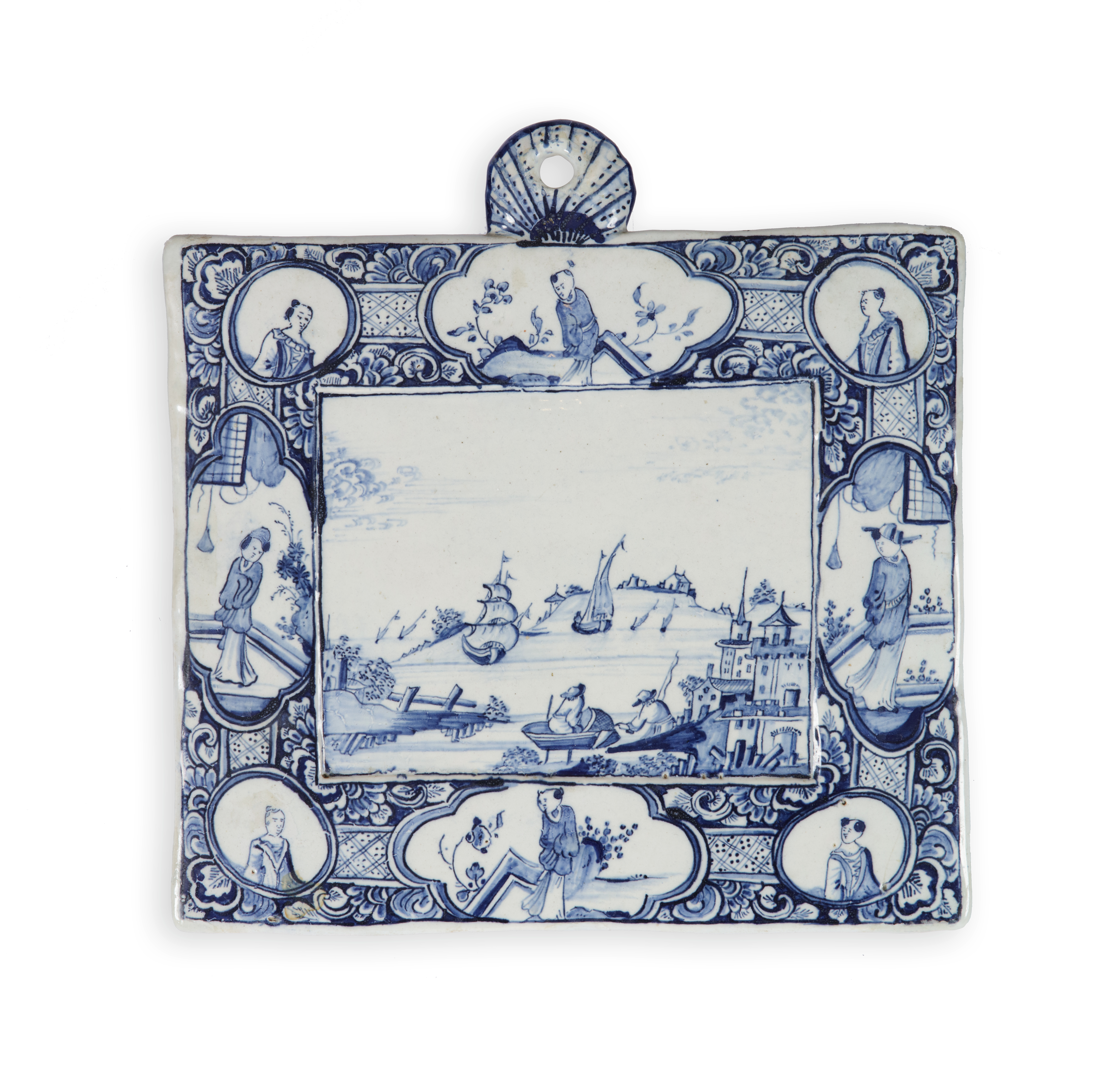 [popup_trigger id="13756″ tag="span"]

[/popup_trigger]
OBJECT
• D2215. Blue and White Rectangular Plaque
Delft, circa 1730
Painted in the center with a marine scene of boats sailing and in the front a fisherman and his net in a boat besides a man holding a fishing rod, on the shore several buildings and shrubbery; with a blue ground frame reserved with floral scrollwork and a band of hatchwork connecting four larger panels with Chinese figures in a landscape of floral plants with four oval medaillons each with a bust of a lady in the corners, the top affixed with a molded shell-shaped pediment pierced with a hole for suspension.
DIMENSIONS
Height: 25 cm. (9.8 in.); Width: 24.1 cm. (9.5 in.)
PROVENANCE
English Private Collection
NOTE
The "porcelain paintings," as they were referred to in household inventories, were intended to be admired as if they were paintings on panel, canvas or copper. In the seventeenth century plaques were essentially large tiles, glazed on the front and some glazed on the back as well.The earliest examples, all in blue and white, were intended to be framed in wooden, predominantly ebony, frames and sometimes the reverse of the plaque was even chamfered to resemble the wooden panels used by contemporary painters. Realizing their own capability of making plaques more complete works of art, in the eighteenth century the Delft potters began to create plaques with self-framing borders, and to pierce them at the top with two holes for hanging.