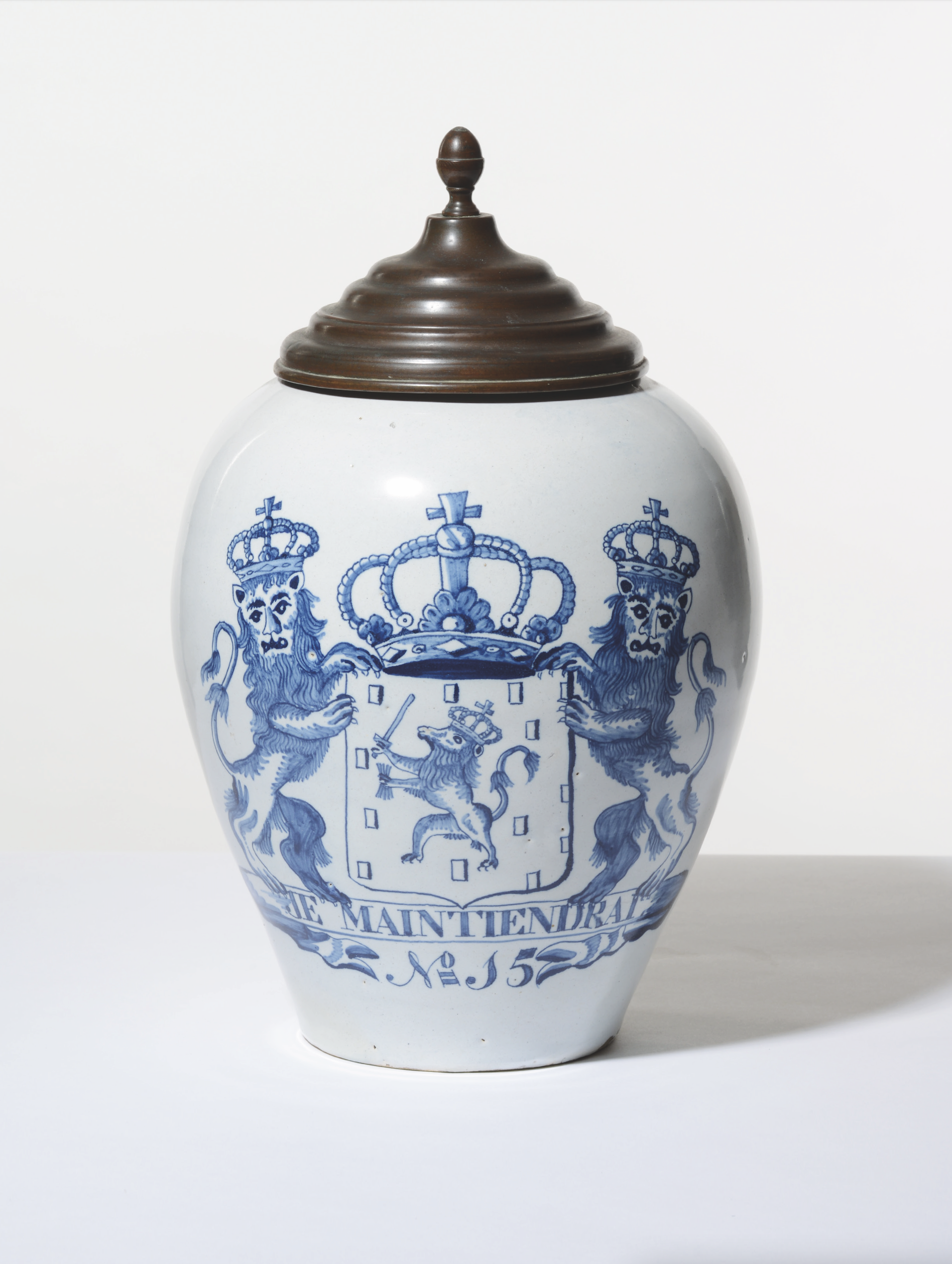 OBJECT
D2105. Blue and White Armorial Tobacco Jar
Delft, circa 1815
Marked with three bells in blue for De Drie Klokken (The Three Bells) factory
Painted on the front with the Dutch royal coat of arms beneath a coronet, as depicted after 1815 between crowned lion supporters, on a banderole inscribed with the motto JE MAINTIENDRAI above No 15; with a later patinated brass cover.
Dimensions
Height: 27 cm. (10.6 in.); overall: 35 cm. (13.8 in.)
Note
Armorial tobacco jars are very rare and must have been special commissions (compare J. Estié, "De tabakspotten," in: Lahaussois 2008, p. 194). The arms would have given the shop where the jar was placed an official sanction which surely were the envy of its competition.