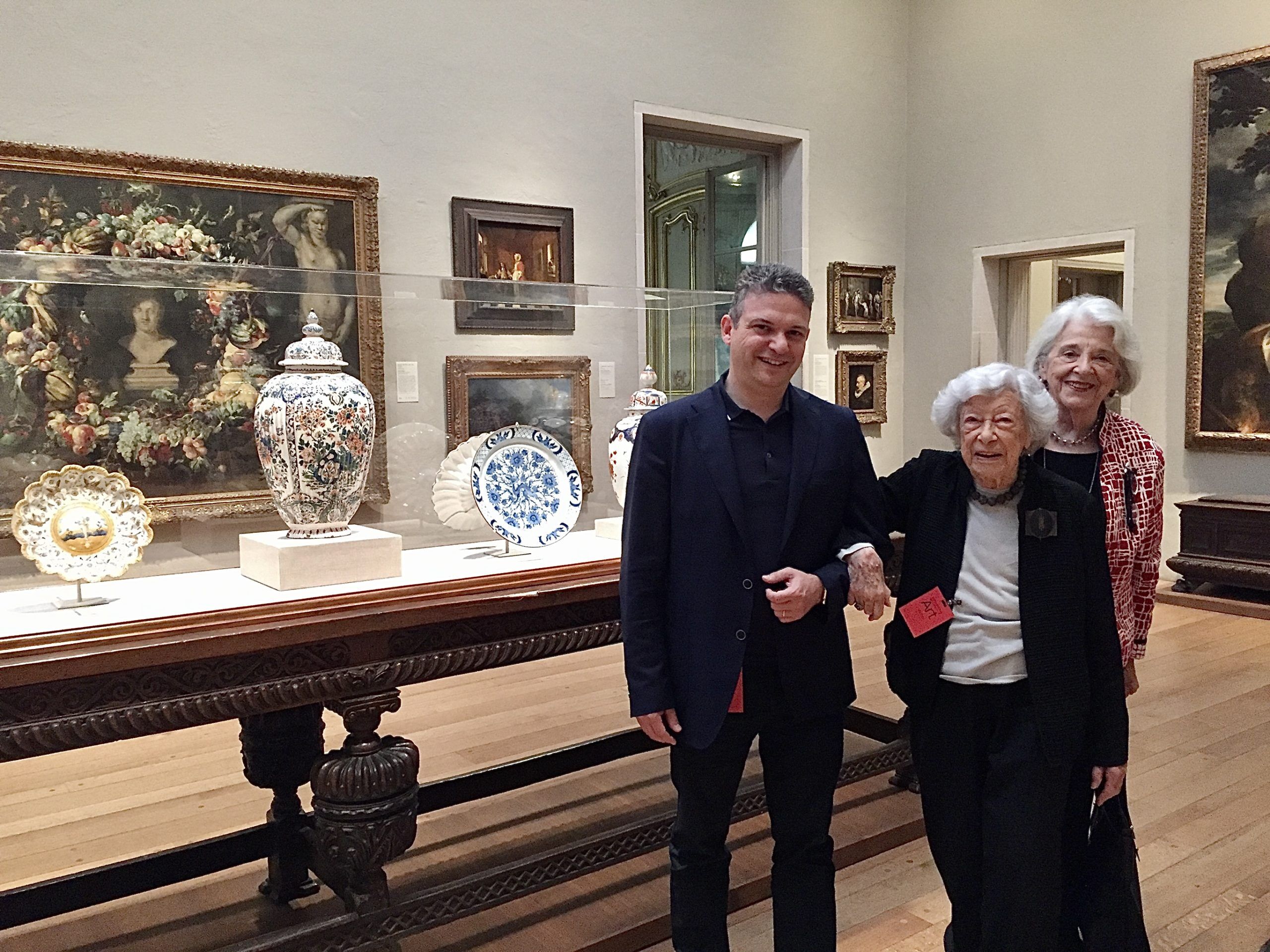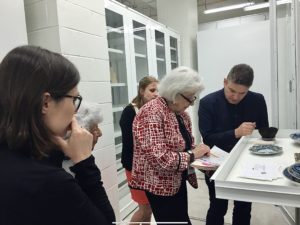 Mrs. Ella Schaap was honoured, respected and revered when I entered the business as a 19 year old boy; Ella was a lady in her late seventies at that time. Author of amongst others titles as 'Three Delft Pieces in the Philadelphia Museum of Art' (1967), 'Dutch tiles in the Philadelphia Museum of Art' (1984) and more following shortly after like 'Dutch floral tiles in the golden age and their Botanical prints' (1994) and at that time still curator at Philadelphia Museum of Art, she was a turn-to authority when researching Delftware and tiles specifically. My grandfather and father must have met her before either in Amsterdam or in Philadelphia, but I first met Ella in 1994. We went from New York to Philadelphia by train and Ella showed my parents and me around the museum. At the age of 81 she had more energy than the three of us combined and I remember being in complete awe. She was friendly, but at the same time critical about descriptions, attributions or dates. Every year Ella would take the train to come see us at the New York Winter Show in January. When she had to skip a year due to a blizzard she was furious. I had to show her the stand on a videocall. She had a great eye and was able to home-in on the rarest and most beautiful object in our stand even online. During physical visits we would sit down and discuss objects. Her last visit to the Winter Show was in 2018 and it frustrated her that she couldn't make the trip up anymore in 2019.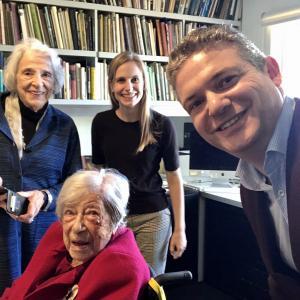 Since her 93rd birthday or so I would send her flowers on the day. Each time I would receive an e-mail the same evening thanking us in perfect and impeccable Dutch. At her 100th birthday the museum organised a gathering and we sent a big bunch of tulips. Of course I did the same for her 101st birthday accompanied by a note wishing her happy 101st. Contrary to the very friendly replies of years before I now got a note stating that I hadn't understood. Illustrating her good spirits she wrote that after 100, one would count down again and that she turned 99. 
Ella was born in Amsterdam, made several trips to the US together with her husband until in 1940 she was not able to return to the Netherlands due to the Nazi invasion of the country. She settled in Philadelphia and started at the Philadelphia Museum of Art as a volunteer at the Slides Library in 1956. Due to her knowledge of the German, Dutch and French languages she eventually became Curatorial Associate in the field of European Ceramics. Her 1984 exhibition and the award winning accompanying publication became a "tremendous success." Her intentions were to create a living and ever expanding collection of Dutch tiles, from the 16th century, through Art Nouveau and modern times. Her legacy will be continued.
Ella was not only a friend, she was a scholar, an authority, a great specialist in the field of Dutch ceramics, a stable factor and a staple of our little but global community. At her gracious age she lived through several eras, but with her passing it is certainly the end of one.
By Robert Aronson.
A 2007 radio interview with Ella Schaap can be found here.
The necrology in the Philadelphia Inquirer can be found here.