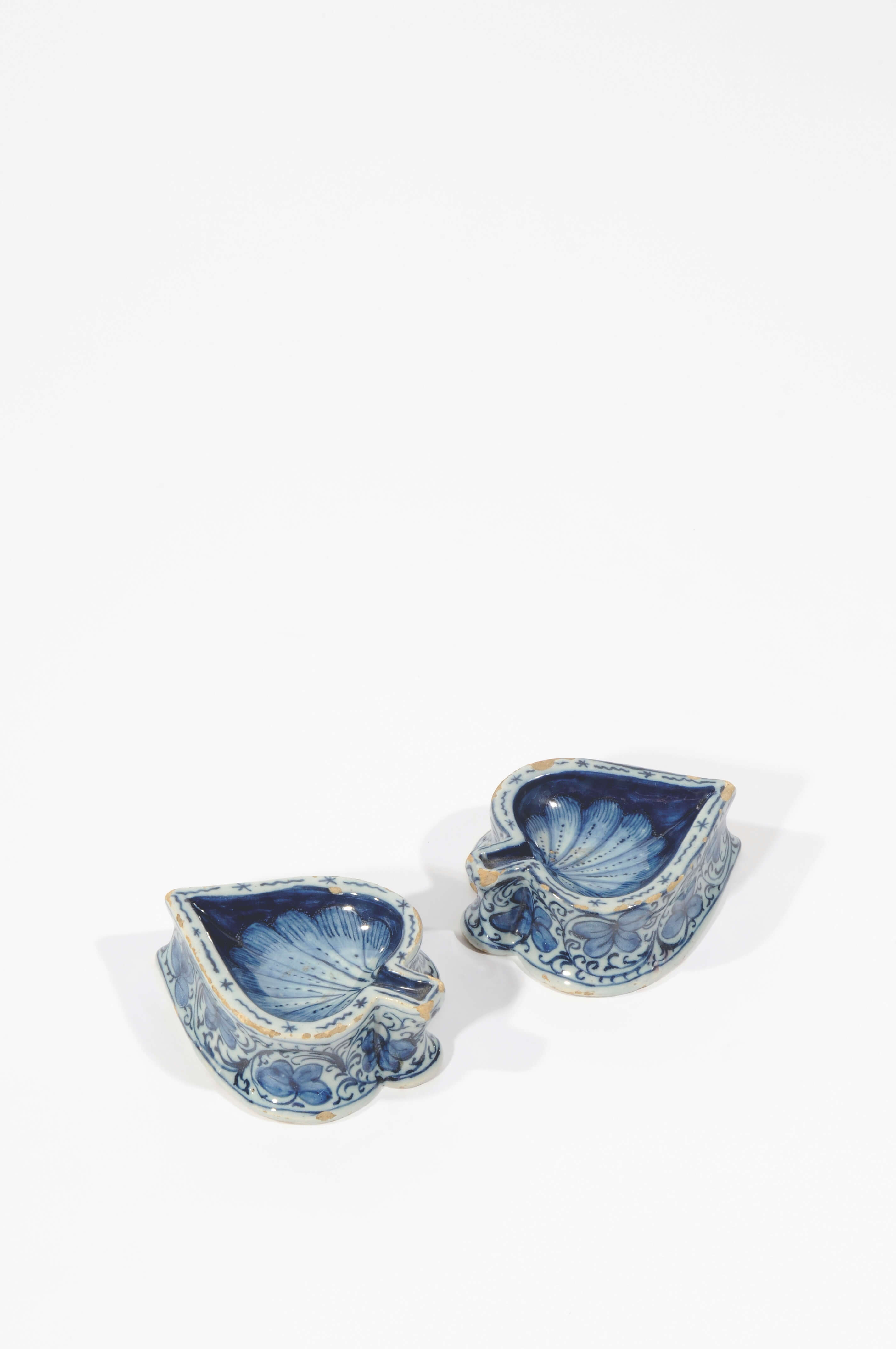 OBJECT
D1067. Pair of Leaf-Shaped Salt Cellars
Delft, circa 1765
Each of spade shape, the well painted with a dotted and feathered palmette with a short stem forming a spoon rest, the upper edge with a border of squiggles and stars, and the slightly flaring sides decorated with a wide scrolling floral vine.
Length: 9.2 cm. (3 5/8 in.)
Provenance: Collection Mrs. M., New York State, U.S.A.